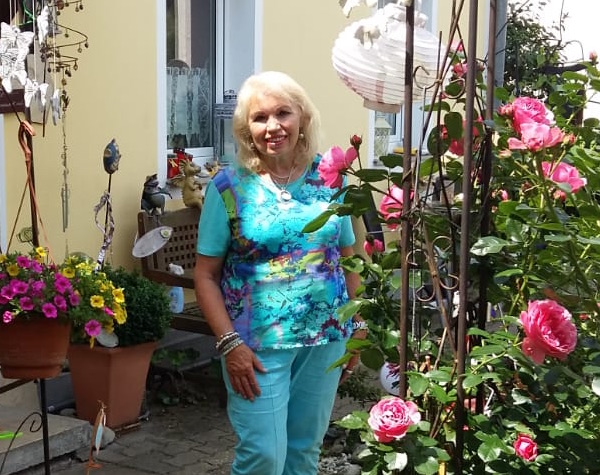 Your host
Dear guests,
I have been welcoming guests from all across Europe for many years. Guests become regular guests – and regular guests become friends.
It is incredibly important for me to make sure you feel comfortable here.
I really look forward to welcoming you to my house.
I also look forward to giving you valuable tips that will make your stay in the Altmühl Valley even more rewarding.
Yours, Waltraud Richter
How to find me
Mühlweg 10, 91807 Solnhofen
Tel: (outside Germany: +49 9145 6810 ; in Germany: 09145 6810)
Email: richter_waltraud@yahoo.de
Garage for car and bicycles; further parking spaces in front of the house a few metres away.
PRIVACY: Please read my Privacy Notice.