Welcome to Haus Paradiso – your self-catering apartment in Solnhofen.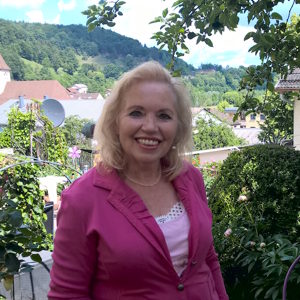 I have been welcoming guests to Solnhofen for over 20 years: cyclists, canoeists, hikers, fossil collectors, and people who simply want to spend a wonderful time in the beautiful countryside of the Altmühl valley..
On my website, you can find more information about the creatively designed rooms of my house, which you can reserve either as private rooms or as self-catering apartments.
Use either the menu at the top of the page or the pictures below to go to the various pages. You can also contact me at any time (Tel: +49 (0)9145 / 6810 or by email: richter_waltraud@yahoo.de).
I look forward to welcoming you to Solnhofen.
Waltraud Richter
Attractive self-catering apartment and rooms
Creatively designed house and garden